United Airlines is a well-known member of Star Alliance. Serving 356 destinations in 48 countries (238 of those in the United States) it is a major presence in the world's skies. However, did you know you can earn Avios – the currency of many Oneworld alliance airlines – when flying United?
Aer Lingus, although owned by British Airways and Iberia parent company IAG, is not a member of Oneworld, leaving it free to pursue partnerships with airlines outside that alliance.
Members of Aer Lingus' frequent flyer program, AerClub, collect Avios and through an agreement with United Airlines can collect Avios when flying the American carrier.
All you have to do is set up an AerClub account, use that membership number when making your United Airlines booking and the Avios will drop into your account. You can then transfer these easily – and instantly – to a British Airways Executive Club. From there, you can transfer them onward again to a Qatar Airways Privilege account if you wish.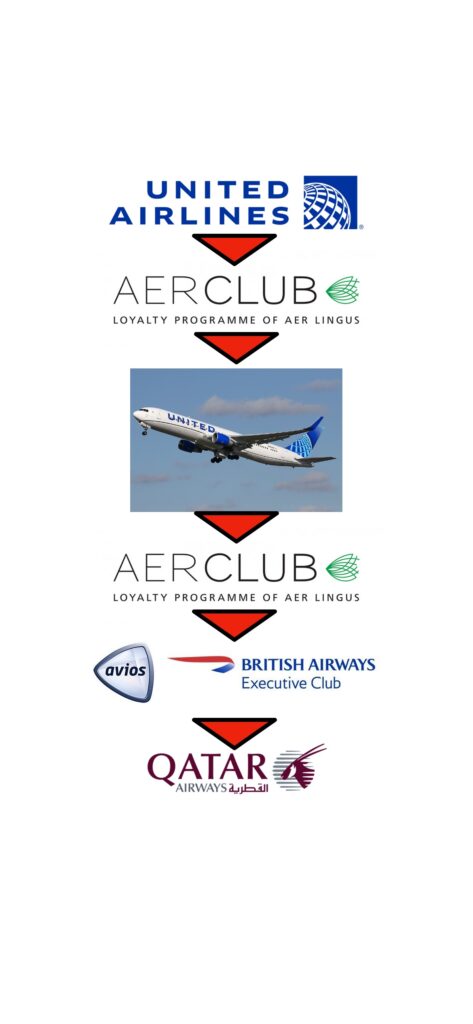 What's more, on some cheap economy fares United's earning rate of Avios is better than BA's Executive Club. It all depends on the individual fare code and there are examples that work both ways. Just make sure you do a little research before booking a ticket.
The earning rates are shown on the chart below from the AerClub website: