Is British Airways turning a corner? Earlier this week British Airways launched a new seat for its Club World business class which took industry pundits and frequent travellers alike by surprise. Providing aisle access for all passengers, the new seat is a suite with a privacy door – a big improvement on the current 2-4-2 configured seat which has been around for many years.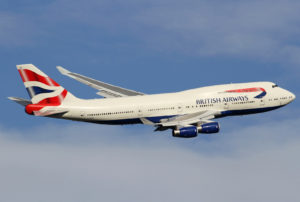 As the airline celebrates its 100th anniversary with some aircraft in liveries from years gone by it has addressed some customer service issues that have irked many of its regular passengers including improving catering in short haul business class, using new bedding in long haul business class and tweaking small aspects of first class with new amenity kits and sleeper suits.
But, are these small steps enough to regain the reputation for good customer service it once had? Judging by comments in recent interviews, chairman and CEO Alex Cruz thinks the airline is heading in the right direction to recoup some of its previously held status.
Cruz joined the airline in late 2015. Coming from low-cost carrier Vueling it was feared that he would apply Ryanair-style principles to the once-proud flag carrier. When an early decision was to change short haul economy class catering to the 'buy on board' concept it seemed these fears were coming true.
Hand-baggage-only (HBO) economy fares followed as BA tried to emulate the likes of Easyjet while trying to hold on to its brand values. At the front of the planes, cost-cutting saw the number of meal courses reduced and fresh flowers removed from the first class toilets. While these were seemingly small changes, they were noticed by premium passengers who voiced their feelings in the press and on social media.
One group of people was happy though. Shareholders in International Airlines Group (IAG) – BA's Spanish-based parent company – saw big profits and accompanying dividends. The airline managed this at a time of rising fuel costs and ever-more cost-conscious consumers. Competitors like Norwegian have struggled financially and other airlines, like Monarch and Germania, have gone bankrupt.
My experiences with BA began from its inception in the 1970s, a merger of the nationalised BEA and BOAC corporations. I saw the airline develop from a state-owned monolith to a trimmer, more efficient privatised company that, under Sir John (later Lord) King and Colin Marshall, was a showpiece of the Thatcher privatisation programme in the 1980s.
The customer experience improved too as all staff, including those not on the front line, were put through a course entitled 'Putting People First'. BA had to smarten its game with the opening up of domestic routes from Heathrow by British Midland. Across the North Atlantic, a mainstay of BA's profits, the venerable Pan Am and TWA gave way at Heathrow to the more aggressive United and American Airlines. And there was an upstart called Virgin Atlantic cherry-picking profitable routes. Having spent decades as the dominant UK carrier, BA now had to fight for market share. It became an industry innovator introducing lie-flat seats in long haul business class and developing the world's first 'premium economy' cabin product.
However, a series of mis-steps and external influences hurt the airline in the 1990s and early 21st Century. The 'Dirty Tricks' campaign against Virgin Atlantic culminated with damages being paid and the resignation of Lord King as chairman. BA tried to enter the low-cost market with subsidiary Go Fly but ended up selling out to Easyjet. A rebrand featuring 'World Tails' with designs from around the world culminated in an embarrassing retreat. Its flagship Concorde was grounded following the Air France crash and the 9/11 terror attacks hit the whole aviation market hard.
So where is BA now? Overall, in a much better place. It is still the dominant carrier at Heathrow – Europe's busiest airport serving one of the world's global cities. Through its Joint Business Venture with American Airlines, Iberia and Finnair it accounts for the biggest proportion of traffic from Europe to North America. British Airways Executive Club, the airline's loyalty programme, and its associated Avios frequent flyer currency is very popular with travellers.
There is still work to do. Many experienced and previously loyal staff have left the airline, voluntarily or otherwise, in recent years. Operations at Heathrow are spread across two terminals and the connection experience between them, especially for premium passengers, leaves much to be desired. BA has struggled to cope with operational difficulties in recent times, whether of its own making like IT failures or external influences like adverse weather. Service at outstations can be patchy and this has been particularly reflected in the USA where long-serving staff were forced to leave or accept new contracts with external providers.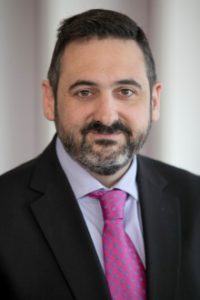 But, after 100 years (or at least since 1974, depending on your point of view) British Airways is still there, still a big player in the airline market. New aircraft and new products are coming, albeit slowly. If Alex Cruz can get the balance right between keeping the airline profitable while keeping staff and passengers happy (yes, in that order – I believe happy staff make for happy customers) then his own reputation will be repaired too. I think the airline is turning a corner and he should be given time to make the airline a top brand again.