The Gantry Hotel is a luxury boutique hotel in London, another of the Curio Collection by Hilton. The hotel is located just 9 minutes from the hustle and bustle of central London via the SouthEastern high-speed rail link and is just a short walk from Westfield shopping centre. It opened in March 2002, so still has some of that 'new' feel to it. Architecture buffs will like the challenging external design.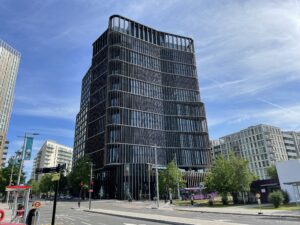 Internally, The Gantry is decorated in an industrial chic fashion that gives it a unique look. Rooms are fitted with a comfortable seating area, a modern bathroom with rain shower, and large windows overlooking the city. The Gantry boasts two restaurants onsite, each serving breakfast and dinner.
The decor is warm and inviting, but also distinct from other hotel interiors.
The room was spacious, with a chaise lounge and a luggage trunk as a makeshift storage area. There is a coffee machine and a decent selection of other hot beverages. The bathroom is very modern, in contrast to the room décor, with a rain shower and Grown Alchemist amenities.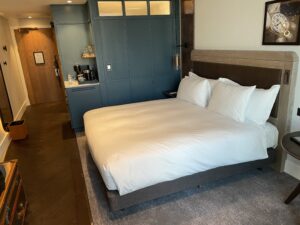 One disappointment was the lack of a proper work space. There is just a small round table and no separate chair. On the plus side, the view from the 14th floor was excellent.
There is a coffee shop on site where guests may choose from an extensive menu of the usual hot beverages and pastries.
There are several notable amenities here as well. The Gantry offers a 24-hour gym on its premises as well as complimentary Wi-Fi throughout the property; guests also enjoy access to their own private bar during Happy Hour (which runs from 5 pm–7 pm).
I had an evening meal at the on-site Union Social restaurant, which was delicious, especially the mille-feuille dessert. I would simplify the menu a little though which feels like someone has been let loose with a foodie thesaurus.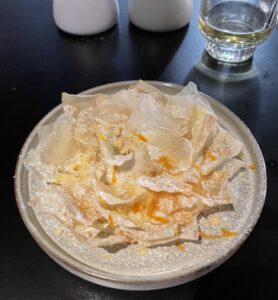 Overall, this a good option for a luxury hotel which is a less expensive than more centrally located hotels but has quick and easy access to Westminster and the City.