Sometime in 2019, I decided to write a book on luxury travel. Putting together my practical experiences and additional research I just needed a catchy title. After careful thought – and many coffees – I came up with 'First Class For Free'. Feeling pleased with myself, the book was due for launch in March 2020. And then came Coronavirus.


The economic effects of the virus will be long-felt, not least by the travel industry. Gatwick Airport recently estimated that it would take three to four years for traffic to return to pre-Covid levels. Published schedules by major carriers for late 2020 show at least a 20% reduction in scheduled flights. Quarantine restrictions and outright travel bans are likely to remain in place for months to come.
People and companies have adapted through necessity. Conference video calls have become the order of the day for meetings and family events. Where does this leave the premium travel market? In particular, will there be room for a top-level 'First Class' cabin in the new era?
It's helpful to look first at how long-haul First Class travel has evolved in the past few decades. Up to the late 1970s, there were two choices of cabin on most long-haul flights – first class and economy. A typical Boeing 747 configuration of the era saw 26 first class seats – and an upper deck lounge – and around 300 economy seats.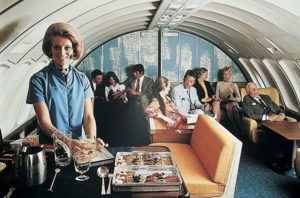 The first airline to see a market for a cabin between these two extremes was UK second-level carrier British Caledonian which introduced a business class cabin in 1978. Major airlines soon followed with Pan Am's Clipper Class, TWA's Ambassador Class and British Airways' Club Class. Initially, these products only had slight differentials from economy class – a slightly wider seat, an extra meal course and an increased baggage allowance. For true luxury passengers still needed to buy a first class ticket.
Business class seats got wider and the fripperies increased over time, but the game changer was BA's introduction of lie-flat seats in its then innovative Club World product in 1995. Other airlines swiftly followed and increased competition through deregulation brought further product improvements. Today's long haul business traveller can expect priority check in and boarding, an airport lounge, a lie-flat seat, multi-course meals and generous baggage allowance.
It became increasingly difficult to distinguish between first and business class and many passengers and companies baulked at paying the difference for seemingly limited benefits.
Airlines have taken two approaches to this conundrum. Many have ditched first class altogether. United was one of the most recent to drop long-haul first class, joining Delta, KLM, Iberia, Air New Zealand and South African Airways among others in having business class as their top service offering. Malaysia Airlines dropped first class service but retained the cabin on its Airbus A380s, rebranding it as Business Suites, sold at a premium over its standard business cabin.
Where airlines have retained a first class cabin, some have tried to make the experience extra-luxurious. Singapore Airlines suites on its Airbus A380s can be converted into double beds. Air France provides chauffeur-driven cars in Paris and a lounge at Charles-de-Gaulle airport that rivals five-star hotels. First class passengers with Lufthansa get their own terminal at Frankfurt.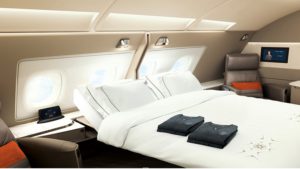 As travellers return to the skies after the Coronavirus pandemic, most individuals and companies will likely be trying to conserve funds. Will there still be a demand for first class? Prior to the crisis, even those airlines still offering first class were cutting back on the offering. British Airways is reconfiguring its interiors. Those aircraft with first class will see the cabin reduce from between 12 and 17 seats down to just eight. The cabin has disappeared altogether on its Airbus A350-900 and Boeing 787-8 fleets. Similarly, Air France offers just four first class seats on some if its Boeing 777 fleet – and has announced the early retirement of its A380s. Lufthansa is also withdrawing its A380s and A340s, leaving first class available only on the Boeing 747-8i in its current fleet.
As lockdowns and travel restrictions slowly lift, we will get a better idea of how the demand for air travel generally fares. Has increased video software use dampened the enthusiasm for face-to-face business meetings? Families and friends will still want to meet, but most of this 'visiting friends and relations' traffic tends to fly in economy.
Premium cabins are important to airline balance sheets. British Airways relies heavily on its extensive Transatlantic network. With fares in business class often greater than economy by a factor of ten – bargains notwithstanding – carriers will be keen to promote their premium products. Some routes like London to New York or Los Angeles can probably support a cabin above business class. It remains to be seen if other routes can do the same.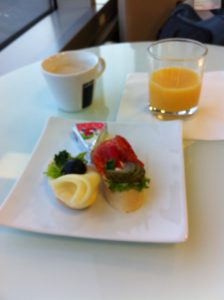 Will First Class disappear? Not for the time being, though the availability of the product may be much reduced. Things were already heading that way before the current crisis. Fleet reductions will probably hasten that decline. If the demand for first class travel does not return within a few months I would expect more airlines to start reducing the number of F seats in their cabins – or dropping the product altogether.
Will I need a new book title? Not anytime too soon, I think, but come back to me on that in a couple of years and I might have a different answer.
Comments welcome below and on my Twitter feed: @RobAviation
'First Class For Free' still has many great travel and booking tips for premium travel and loyalty programs – whichever cabin you hope to travel in. It's available on Amazon or direct from: flyfirstclassbook.com